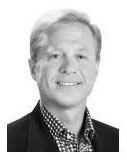 Ted has called the Roaring Fork Valley home for nearly 25 years. After 17 years in property management in Snowmass Village and property management and sales at Roaring Fork Club, he decided to pursue a career focused on real estate sales. Ted's many years in property management provided the foundation for a level of customer service and satisfaction unsurpassed in the real estate business.
Ted was quite fortunate to meet many of his future clients in the property management business. Although his timing for a career change wasn't ideal (just before the market crash of 2008!), he persevered and thrived during a period where many were getting out of the real estate sales business. Simply put, failure was not an option!
Ted is at home in the Roaring Fork Valley
Ted grew up in Colorado and his passion and pursuits of the Colorado lifestyle include skiing, fly fishing, mountain and road biking and camping. Following graduation from Colorado State University with a degree in Construction Management, he spent a year and a half exploring the Pacific Rim including Fiji, New Zealand, Australia, Indonesia, Malaysia and Thailand. His love for travel and adventure couldn't keep him from returning to Colorado. Ted met his lovely wife Annatje nearly 20 years ago and they are busy raising their three children, Sarah, Ryan and Grant (Triplets!). They consider themselves blessed to call the Roaring Fork Valley home.
Whether buying or selling between Aspen and Carbondale, come experience for yourself why we consider Ted to be one of our rising stars and why he is consistently among our top producers!